Welcome to my site! I'm Jonah Fleishhacker, a CS student at the University of Chicago. I love computer science, music, outdoor exploration, astronomy, ecology, and sharing those passions with others.
In 2020, I built an interactive synthesizer and sequencer using Elm. It features many scales, separate keyboard/sequencer input, saving and loading files, and customizable BPM, length, and synth types. I really enjoyed making this, and still often play around with it for fun! Check it out above.
During the summer of 2020, I interned for the Bohdan Khomtchouk lab at UChicago, where I designed an application to visualize force-directed networks in augmented reality on mobile devices. While the project is not open source yet, on the right is an early visualization. Release and paper coming soon.
I am a 3rd year student at the University of Chicago, studying computer science and music. In my free time, I enjoy learning about natural sciences and exploring the outdoors. Here's a photo of me at the Colorado national monument. Stopped by here on my drive back to SF after spring classes were cancelled.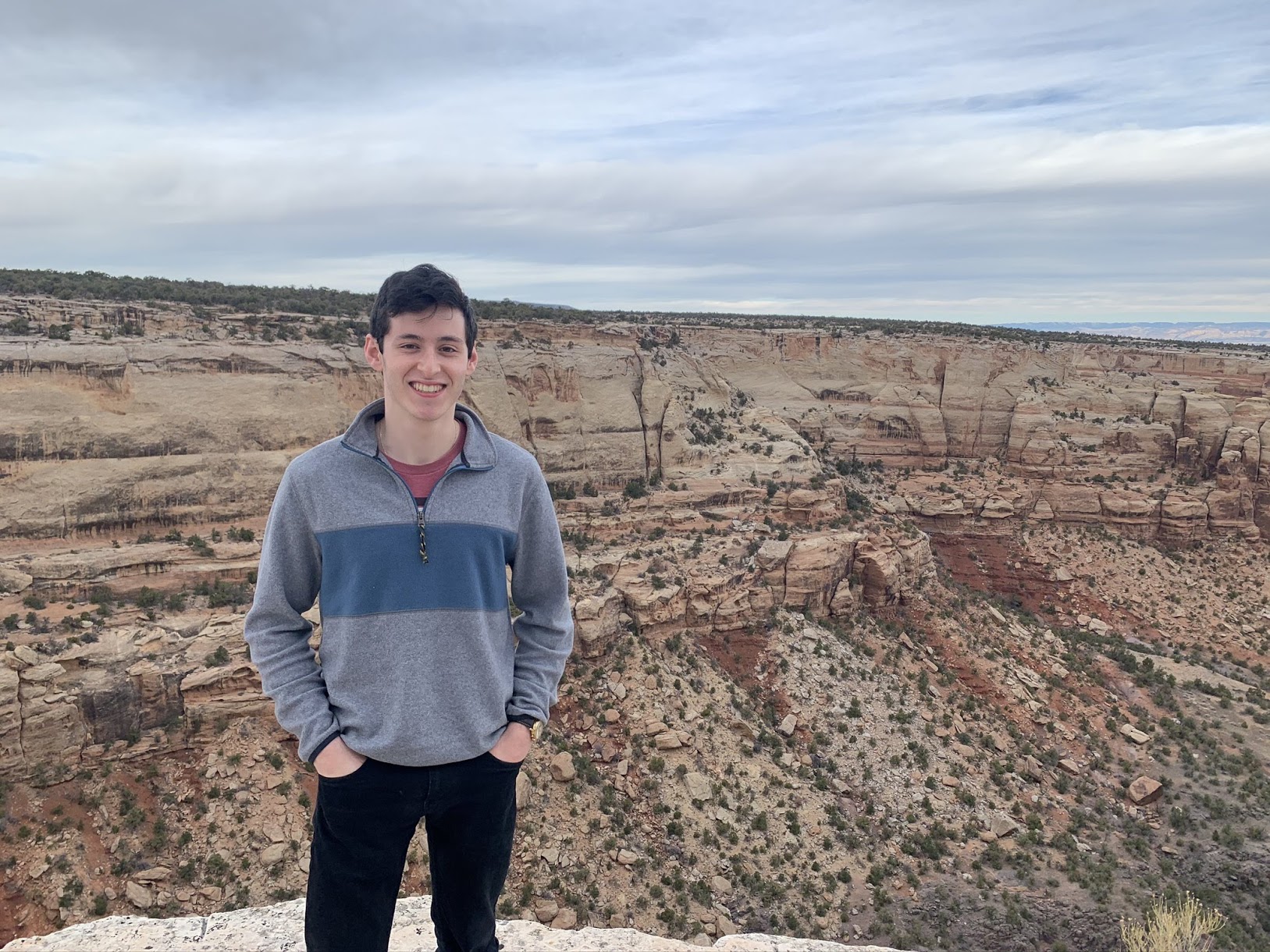 Please feel free to contact me if you have questions about anything! I am happy to discuss my projects, work experiences, outdoor adventures, or anything else you find here :)